Huh, emptyish forum...
Name:
Iris Pryth
Height and weight:
5'5", 65kg
Age:
"Young"
Appearance:
Iris is a fairly short human girl with a fair-to-pale skin complexion. She sports shoulder length, slightly messy turquoise hair, a few hints of balck implying it being a dyed color however. Oval-shaped glasses adorn her face; her clothing consisting of a black long-sleeved shirt and lavender skirt/undershirt combo.
Personality:
Mildly erratic. As a moral wild card, virtually all of her actions have herself as the ultimate beneficiary--a trait she takes after the rest of her family. This makes her social skills none too wonderful, but between her fairly lightweight goals and ample abilities, she needn't them so much. Or so she thinks...
Powers:
ESP, a trait she's had since birth. In her case, it involve a handful types of telekinetic mmanipulation and the titular extrasensory perception; albeit she's limited to a select range at a time for a primary reason, she can lift and throw a small car in her peak health with little effort.
Weaknesses
: Inflicted with a chronic illness(trademark symbol) that constantly leaves her exhausted and unable to make ample use of her abilities without several side-effects. While this isn't a hassle in mundane situations and times she keeps awareness of her limits, a full-fledged fight would make her collapse on the spot. She's also awkward, sometimes ironically skeptic, and enough of a loner to be troublesome at times. She's also allergic to pollen, and is usually destitute and unlucky against the odds she's pitted against.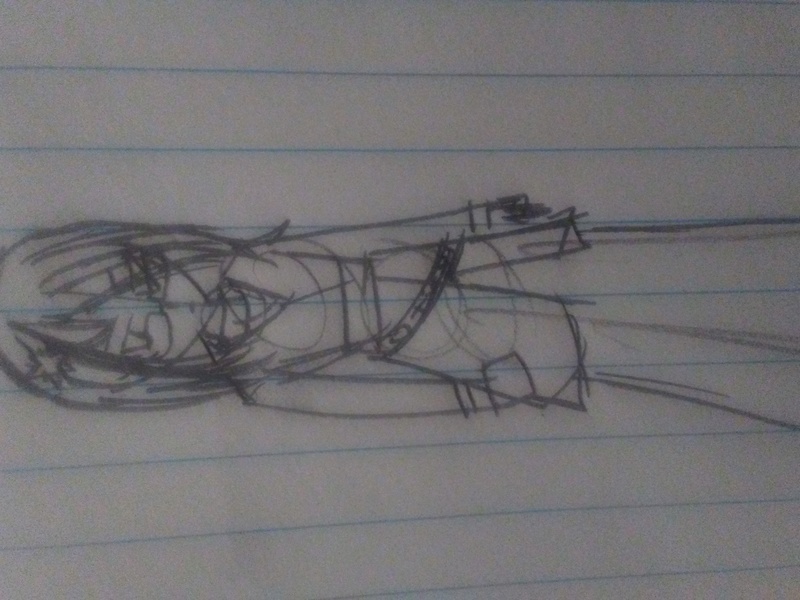 (Shoddy sketchy drawing for the sake of referencing!)
Backstory:
She divulges little on the way of details. Born somewhere outside Reynard City, she made her living under her parents' wealth and tutelage before deciding to quietly make her way out of that lifestyle and make a life for herself... Which, so far, has been nothing but failed pitches and a constant attempt at keeping cash in her pockets as best as she can manage. Hopping here and there, she had rarely stayed in one spot for long, though fate and fortune might say otherwise for her sake...